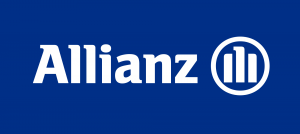 In 2015 Allianz is looking back on its 125-year history: on February 5, 1890 the company was entered into the trade register for the first time. Originally starting as a German transport insurer, Allianz has developed over the years into the globally active financial services provider that it is today.
---

Amadeus provides the technology which keeps the travel sector moving – from initial search to making a booking, from pricing to ticketing, from managing reservations to managing check-in and departure processes.
Amadeus is the largest distributor of leisure packages worldwide.
With 393 carriers implemented and 168 markets deployed, Amadeus offers travel agents the largest community of carriers and markets with electronic ticketing around the world.
Amadeus operates in 195 countries with a worldwide team of more than 11,000 people.  For the year ended December 31, 2014 the company reported revenues of €3,417.7 million and EBITDA of €1,306.0 million.
---

For almost twenty years Europa Insurance Group has been creating innovative insurance policies to meet the needs of our most demanding clients and business partners. We are one of the insurance leaders in Poland and we specialise in insurances sold in cooperation with banks. Thanks to our employees' passion and by constantly setting new and ambitious targets, we are one of the most dynamically growing companies on the Polish financial market. Over a million of people in Poland are covered by our insurance protection.
Our mission
Thanks to our innovative approach to insurance we win the permanent trust of our clients.
---

ERV – Travel Insurance
ERVs very strong network of travel insurance experts extends through Europe and beyond. Combining our passion and knowledge of our business we are a specialist insurer that cares.
ERV International is your specialist for a wide variety of travel insurance solutions. Our aim is to ensure our customers focus on their time away from the hustle and bustle of everyday life. In event of an emergency, we are there on hand to offer assistance and support. This service extends from personal security through to high level medical care.
Our products can be tailored to support local markets and reaching in to our network of industry experts, we can deliver bespoke products around the needs of your customers.
Within this section we provide you a sample of our typical products.
---

SIGNAL IDUNA Insurances is one of the biggest financial-insurance companies on German Market and serves private and corporate clients since more than 100 years.
It delivers complex offer and additional services (bank or/and assistance).
Now 16 insurance and 4 financial companies are working for its success. Company develops dynamically also on Polish, Romanian, Hungarian and Swiss Market.
---

We're redefining the breadth and depth of travel choice
400 airlines, 650,000 hotel properties, over 35,000 car rental locations…and more.We've designed, built and operate a Travel Commerce Platform that is unrivalled in the depth and breadth of travel inventory, functionality, business efficiency, productivity and global reach it offers.